The 40th Annual SNODEO on December 9, 10 and 11, 2016 by the Central Adirondack Association will kick-off snowmobile season at the Hiltebrant Recreation Center Pavilion in Old Forge.

Snodeo has become a permanent fixture in Old Forge. Generating the consistent local following with the influx of snowmobilers and winter travelers alike.
All four manufacturers will have the 2017 snowmobile models on display.
During the weekend, you will find there's so much to do for the entire family
Saturday

Vintage Snowmobile Show & Swap Meet - Gates open at 8am.  Awards at 2pm in 17 different categories.  Registration $5 per sled, 3 or more $15.  Judged show with dash plaques.  For more show information call Ed Staab at 315-942-9911.



Youth Snowmobile Races begin at noon.  Registration starts at 11 am.  Awards immediately following.  All participants receive a trophy and t-shirt.
Photo Opts with Santa & Mrs. Claus from 1 - 4pm.
Sunday
Raffle drawings at 1pm.  

Raffle for a 2016 120 cc Polaris Indy. 4 stroke youth snowmobile.  $5 per ticket, only 500 sold.  

Win a new 2017 snowmobile of your choice.  
Your choice of one:
2017 Arctic Cat ZR 6000 LXR ES Big Moose Artctic Cat
2017 Polaris 600 Rush AXYS Pro-S electric start Don's Polaris
2017 Ski-Doo MXZ TNT 600 from Smith Marine
2017 Yamaha ($10,000 towards the Yamaha of your choice) Big Moose Yamaha.  

2nd through 6th cash prizes.  
$20 per ticket, only 1,500 sold.

Win a new snowmobile of your choice
2nd Prize $1,000 Cash
3rd Prize $500 Cash
4th Prize $300 Cash
5th Prize $100 Cash
6th Prize $100 Cash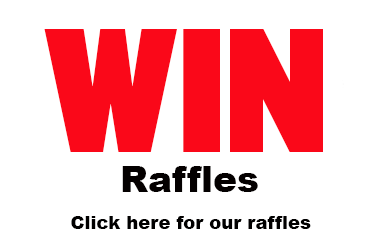 ONLY 1,500 TICKETS SOLD. Tickets are $20 each. You must be 18 years of age or older to purchase a raffle ticket. Not necessary to be present to win the snowmobile but you must be present to win the cash prizes. Winner is responsible for all local, state and federal taxes.
The Old Forge DMV Satellite Office, located at 183 Park Avenue in Old Forge, will be open additional hours for Snodeo. On Friday, December 13th, the hours will be 9am to 6pm and on Saturday, December 12th, from 9am to 2pm.


A Central Adirondack Association Sponsored Event